Top, Local Web Design Company Akron OH
Get a great-looking website design and search engine results with ADVAN, a local, affordable Internet marketing agency Akron, Cleveland Ohio.
If it's time to elevate your elevate brand, refresh your website, and boost your search engine positioning, let's talk. ADVAN is a professional web design company that can put you ahead of your competition.
Position your business as the industry leader with the right design, marketing, social media, and top positions on Google. 
We've helped 600+ companies with their website redesign taking them to the next level. That's why we are the leader in web design companies serving Canton, Cleveland and Akron, Ohio.
A website design company that can help you achieve your 1-, 3-, and 5-year growth goals.
Expect more leads, more customers, more business from your website when you hire ADVAN as your website design company. 
Your new website design can have the single greatest impact on the future of your business generating the customers you need to achieve your growth goals.
Hire the right marketing agency to showcase the benefits and features of your products and services.  We bring visibility through top search engine positioning and social media.  We help you grow by helping you attract your ideal customers.
The internet is the great equalizer helping small to mid-size businesses compete on a local, national, and global scale. A  well-crafted design and messaging can position you above your competition, even the big guys.
SEO and internet marketing provides the highest ROI of any marketing programs.
Whether you sell to businesses or consumers, buyers want to control the sales process and prefer to search and find what they are looking for.  Showing up at the top of the first page of Google and Bing is a game-changer for businesses and an essential part of today's marketing.
Our experienced web developers, marketing, and SEO experts will create a website that both brings in potential buyers and converts them into customers.
An effective digital marketing program for your business will bring an increasing number of new customers to your website.  Your website will become your best sales tool educating potential customers on why your products and services are superior.
Inquiries are fed not only to your sales team but automated email campaigns that further reinforce your value as the best supplier.  Choose the best in web design companies near me.
Need a fast design project, try our graphic designers at https://fastdesign.biz/
Why Choose ADVAN for SEO Services?
We've developed unique SEO processes that REALLY WORK.
Most companies have tried an SEO service and felt like it's just a black hole that you throw money into.  You don't have any idea what your SEO company is doing or see any tangible results.
ADVAN SEO Services offers something very different, a clear, focused strategy that we map out based on your growth objectives. You know what the plan is and how we will execute it. We then present monthly reports showing what we did, progress we made, and success we achieved. It's all about accountability. Accountability to spend your budget in the best possible way to get the best results.
If you are looking for an SEO program that really works with real results, talk to the staff at ADVAN SEO Services. We bring the integrity, accountability and results that you expect.
How Our SEO Service Can Get You to #1 on Google
Getting to #1 on Google isn't easy. But, when you do, it can result in more than 50% of the searchers clicking on your site.
It's hard to believe that 50% of people click on the first result, but they do. Why, because Google has done such a good job to become the #1 search engine. We trust that the first organic result will be exactly what we are looking for so we click on it.
Our goal as your SEO team is to get you to #1. But, success isn't only about getting to #1. When the visitor lands on your page, that's where our marketing experience comes in.
You have less than 3 seconds to show the visitor why they are in the right place and your product or service is the best. We make it easy to buy, request a quote or to engage in a live chat.
Next, we look at how you can sell more, cross-sell, up-sell, increase order size, and increase your quote to close ratio. Today's buyers do not want to be strong-armed by sales people or pitch slapped. We use all the available marketing tools to pre-sell potential customers from the web page, to the inquiry auto-response, to a drip email campaign, to branded educational marketing materials.
Our Primary Goal is For Your to Get More Sales Through the Internet
Our goal is to provide everything the customer needs providing the research, the objection answers, showcase your competitive advantages, and make you the best solution to the problem they are trying to solve. Your marketing does the job that the old school salesperson but in a way buyers want to be sold today. Buyers have changed. They enjoy hunting on the internet for the best deal, the best solution. They want to control the buying process and it's our job to give them the power they are looking for at the same time guiding them through the buying process. Helping visitors come to the conclusion that you are the perfect fit is our job.
We've spent 20 years, perfecting all the areas of marketing that impact buyers. Many marketing agencies have grown from the print and ad world and don't fully understand internet marketing. Web design companies or SEO companies don't have the traditional marketing and graphic design talent to convert leads to customers. When you hire ADVAN SEO Services, you hire a full-service marketing agency with expertise in all areas for the most effective programs.
Need Help with Lead Generation?
If you're frustrated with your current digital marketing strategy and just aren't seeing results, ADVAN can help. At ADVAN, a graphic design / web design company, our proprietary discovery process starts with learning and understanding your business. In addition, our talented team of digital marketing and Akron web designers will interview you and your team to uncover your "why."
We'll also research your direct competitors and industry leaders to find out what they're doing that works. Then, we'll work hard to help you outperform them, getting you to the #1 spot of Google search results.  In addition, our graphic designers extend your brand into the most amazing marketing materials that position you well above your competitors and help close more deals, click here to view our full portfolio.
Talented, experienced, and affordable graphic designers that will enhance your brand presence with the right logo, brochure and website.  Don't compromise on quality for the sake of your budget, with ADVAN you get it all.  That's why we are one of the top, local graphic design companies.  Choose ADVAN for web design companies near me.
Consistent Communication and Measurable Results 
ADVAN, a top graphic design and website design company in the Akron – Cleveland area, provides an unparalleled level of attention to detail and responsiveness. As a result, we're always ready to answer the call when you need us. We believe in consistent communication with our clients, keeping them informed during every step of our process. What's more, we provide measurable results to show you that your marketing plan is working. Once your marketing strategy is in place, our digital marketing team will review the results with you, showing you what works and what doesn't. In addition, we'll make adjustments accordingly and continue to update you with the results. Contact ADVAN graphic design companies at 330.688.1324 to learn more about how we can help you grow your business.
At ADVAN, we completely understand your business and will develop a marketing strategy tailored to your needs. Our team has experience developing digital marketing programs and website design for industrial manufacturing across all industries including metal processing, rubber, plastics, dental, and legal industries, just to name a few. We provide our clients with professionalism, fresh thinking, and brilliant execution in all of our web design and digital marketing efforts.  When you're ready to contact web design companies, we'd appreciate the opportunity to present what we can do for you.
Get Your Business to the Top with Affordable SEO Services
Whether you're looking to update the Search Engine Optimization (SEO) on your existing site or are working with us to build a new website from the ground up, our digital marketing experts will implement an SEO strategy that's right for your business – targeting specific, long-tail keyword phrases to improve your search engine rankings and produce measurable results. ADVAN Cleveland SEO company has the experience and skills to get your business to #1 on Google. We'll use our proprietary Powerlinking System to implement backlinks and, as a result, get your business to the top.
Website Design and SEO – How are they related?
Are you thinking about redesigning your existing website? If so, it's important to understand the relationship between website design and search engine optimization (SEO). While they are separate, both website design and SEO have the potential to grow your business.
At ADVAN, we design beautiful websites that are optimized to Google standards. After all, there's no point in having a beautiful website if no on can find it! An SEO-friendly website will help your newly designed website get found by Google and users alike. Learn more.
Content Creation Team
At ADVAN web  company, our team of expert writers will work with you to gain a deep understanding of your business and develop the right marketing language for your website. Your website content should convey your "why" and establish your company as an expert in its field. Using keyword phrases to pull in valuable search traffic, we'll turn your website into a lead generation machine. From blog posts to optimized content, our content creation team can help you drive up website traffic and leads.
Social Media Management
Social media marketing can be a powerful online resource for your brand. The ADVAN digital marketing team has the skills and experience to help you implement an effective social media marketing campaign. Our team works on platforms like Facebook and LinkedIn to increase your visibility and create interest in your company. We'll identify your target audience and create posts and other content tailored to them, while monitoring recognition and engagement. We have access to analytics and the latest data tools so we can analyze results and make adjustments accordingly. Plus, social media marketing can improve your rankings.
Do you have a company LinkedIn page? If so, are you using it to its full potential? Learn how to use your brand's LinkedIn company page as a marketing tool.
Are you looking for website design near me?
Why should you hire a marketing agency TODAY?
No one knows what the fall out will be from COVID and the unprecedented economic, political, and global challenges that we are facing. Don't live in fear or regret. Investing in your business with the right marketing company will give you a proactive strategy to protect and grow your market share.
Compare our portfolio to the other web design companies / graphic design companies in the Akron – Cleveland area. PORTFOLIO
How can you achieve the highest ROI for your marketing investment?
Our number-one goal is to deliver the highest ROI of any other marketing company, anywhere. How do we measure this? Over the past 20 years, we have gained clients from some of the top Northeast Ohio, national, and international digital marketing companies and SEO service providers. In the majority of cases, we've dramatically improved our clients' results and ROI.
That's why all of our services are month-to-month, with NO long-term contracts — just amazing performance. 
Are you the right fit for ADVAN?
We hate waste. Particularly when it comes to your time and money. We offer both short-term, immediate strategies as well as  long-term strategies, which, at the end of the day, are the best way to drive you to your goal. Our long-term strategies can take anywhere from 6 months to 2 years, depending on both your competition and current market position. The short-term strategies, although immediate, are not as cost-effective as long-term strategies and deliver the lowest ROI. Our goal is to achieve a balance between immediate results and continuously improving ROI. We only work with companies for whom we believe we can achieve success and are committed to both immediate and long-term results. 
How much does marketing cost?
It depends on how competitive your market is. If you've made the decision to invest, set aside a percentage of revenue to invest in growth. Companies who are in true growth mode invest a minimum of 5% of revenue into marketing.  
Get a FREE competitive audit (find out how your competition is doing) and develop a strategy to outperform them.
We offer a free competitive audit to identify low-hanging opportunities for your business to move past your competition. From this audit, we can further identify strategies and budgets required to execute them.  
Business owners choose ADVAN as their marketing agency because we are an integral part of their long-term success and essential to achieving their growth goals. Reach out to our team of marketing strategists today to uncover opportunities for your business. 
Effective Responsive Mobile Website Design and Development
Your website is your #1 marketing tool, acting as the foundation of your branding, which ADVAN can carry across all of your other marketing materials. ADVAN web design company can improve your existing website or work with you to build a new one, turning it into a lead-generating machine that prequalifies your customers and does the sale for you.
If you don't have a mobile-friendly website, you're not keeping up with your competitors. Website visits from mobile devices are surpassing desktop views, and you don't want to miss out on potential customers due to poor user experience. Don't worry – we can help! The ADVAN team of talented web designers and developers will work with you to build a new website, testing it across all devices to ensure it is user-friendly with intuitive navigation.
90% of our websites are developed with custom WordPress, which is the most widely supported content management system (CMS) available. Its functionality is intuitive and easy to use, which means we can quickly train your team so you can manage your own site content.
Get fast turnaround from the area's best marketing firm & SEO Services
Cleveland – Akron's BEST Graphic Designers & Web Designers near me
ADVAN is small in size compared to many advertising agencies with low overhead. Judge us not by our size but our amazing graphic design portfolio and client testimonials. Employing the top 6 graphic designers in the Akron / Cleveland area, we compete with the best. Consequently, ADVAN provides the greatest value of Akron / Cleveland marketing companies. Whether you are looking for complete corporate rebranding, a simple flyer, or web designers near me, our creative graphic designers can help.
Web Designer Akron – Cleveland
Need a custom WordPress developer near Cleveland and Akron, Ohio? Our web design team has created over 500 websites, from static sites to Ecommerce shopping sites. After working in all the available technologies from .net to PHP, we fell in love with WordPress. Today, 90% of our website design is with custom WordPress. WordPress is the most widely supported content management system available and its functionality is intuitive and easy to use. As a result, we quickly train our clients to update and manage their sites. WordPress is just one of the many reasons we're the #1 web design Akron agency. For e-commerce, we work with Shopify and Woocommerce.   The top two Ecommerce platform used by web design companies across the US.
Offering the Most Competitive SEO Packages to Improve Your Online Presence
What is SEO and how does it get your phone ringing? SEO is the best wingman your company will ever have. Hire an SEO company with proven results and clients in the #1 position across all the search engines. We start by performing in-depth keyword research to find your current positioning, as well as your competitors', to discover what is working and what isn't. From this information, we target a broad range of long-tail key phrases that your potential customers are searching under.
Our team of marketers and copywriters master your brand voice to deliver optimized, fresh homepage content and engaging new pages. We take this process full-circle by promoting each page with link building from high-authority backlinks and more. Discover more about our SEO specialists and our most popular SEO packages.  Comprehensive reporting from Google analytics and key phrase positioning are provided monthly. Contact ADVAN to learn more and compare web design companies near me.
B2B Business Marketing Agency
Strategies That Work
ADVAN crafts effective SEO strategies that drive business to your website. We develop B2B websites with language that resonates with users and designs that prompt them to take action. ADVAN understands every aspect of B2B business and knows how to turn your website into a powerful channel for inbound leads and sales. Our in-house team consists of project managers, graphic designers, web developers, and marketing strategists; combining our skills to create a powerful asset. ADVAN delivers unparalleled results.
From a simple logo design to a full Ecommerce site, we work with a variety of project sizes and scopes. Our team is experienced in all areas of traditional and digital marketing and can provide everything you need to grow your business, from top search engine rankings to the right social media management.  Compare us to other graphic design companies and see how our amazing team can position you ahead of the competition.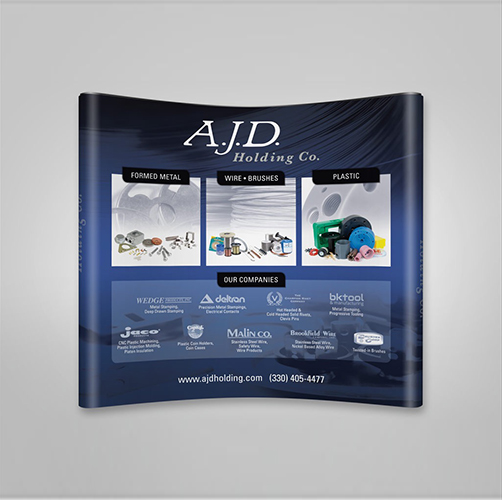 And, a totally FREE consultation + complimentary business consulting services
We'd love to meet with you, review your sales and growth goals, and present case studies of our clients' successes. With this information, we provide our insight into the most effective ways to achieve those goals. Take advantage of our free marketing and business consulting services.  Most noteworthy is our ability to boost the problem-solving creativity and productivity of your teams. Lean on our expertise in reducing workplace drama and doubling productivity.  If you're researching web design companies near me, learn more about what we can do for you.
Here are the top 10 reasons why Northeast Ohio businesses choose us for traditional and online marketing and web design Akron projects:
Performance. We get more businesses to #1 on Google than any other SEO company in Ohio.
Affordable. No long-term contracts and clear pricing. In other words, a great value for web design, SEO services, and graphic design.
Creative. We elevate your business with a clean, modern cohesive look EVERYWHERE; across your website, social media, brochures, stationary, business cards, and more.
Accountable. We do what we say we will do with the highest level of integrity.
Knowledgeable. We know the industrial supply, manufacturing, legal, medical, and non-profit industries, and how to grow businesses in these markets.
Understandable. Yes, we speak your language and know the latest marketing jargon.
Humble. Yes, our website does say "we're the best" everywhere, but we are really the most grounded, humble team you will ever meet.
Driven. We want to make each and every client successful and help position them as the leader in their industry.
Professional. We are marketing and design professionals who take our craft seriously. We are passionate about the digital marketing industry, always wanting to learn more.
Experienced. The majority of our staff have 10 to 20 years' experience.
Most of all, we're proud of our team of graphic and web designers
Loved by Our Clients.
ADVAN Web Design Agency is rated 4.9/5 based on 15 reviews on Google. ADVAN is proud to offer the Cleveland / Akron area's top creative talent; web designers, graphic designers, marketing consultants and SEO agencies. Let us develop a look, brand, Internet marketing strategy for your business.  Then, we'll combine it with traditional marketing to attract the right customers to achieve your business goals. Get the look and strategy that gets your business where you want to go. More importantly, chose the team that delivers web design Akron and supporting collateral that positions you as the market leader. Choose ADVAN when selecting web design companies near me.