Dryer vents are an essential part of every home. Dryer vents release the moisture and hot air from your dryer through a tube to the outside. This is necessary because it prevents the dryer from overheating, becoming energy inefficient, and most importantly, it prevents carbon monoxide from building up in your home. Here is why to have dryer vent through a glass block window.
Besides, who doesn't want a modern glass block design that also combats mold growth and other toxins from building up?
Can You Place a Dryer Vent Through A Glass Block Window?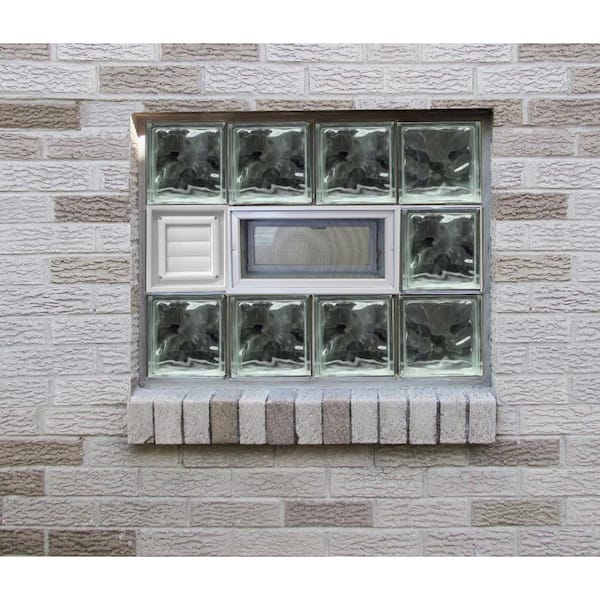 Not only can you place a dryer vent through glass block windows, but it is becoming the new trend. Venting through an existing window can be difficult and costly. Luckily, there are several glass block suppliers that make adaptations for glass block windows.
Depending on where the dryer is positioned, most houses have dryer vents in the front or back of the house. Traditionally, this is inserted through the house's siding.
If that isn't your thing, contractors are offering various unique ways to install dryer vents to homeowners. The newest method of installing dryer vents is through a glass block window.
A vinyl glass block dryer vent is one of the most common options when it comes to updating your dryer ventilation system. These glass block dryer vents come in a variety of shapes and sizes that are built to seamlessly fit into any glass block window or panel. 
The sizes include:
6" x 6" x 3"

6" x 8" x 3"

8" x 6" x 3"
Are the dimensions listed above not what you were looking for? A local glass block supplier will also be able to custom make any dimension dryer vent glass block window for you.
Benefits Of Placing a Dryer Vent Through A Glass Block Window
Not only is placing a dryer vent through glass block window low-cost, but it also creates high security and energy efficiency. A standard glass block window has an insulating value as a standard double panel thermal window! This allows you to get the insulation, security, and energy efficiency you need with fewer materials and money.
Get Your Dryer Vent Through A Glass Block Window Today
Every building and home should have a dryer vent, this is one of the most effective ways to minimize carbon monoxide build-up, extend the life of your dryer, and avoid fires caused by overheating. Installing a dryer vent through your glass block window allows moisture to escape from the tube that connects your dryer to the outside, preventing mold build-up.
Do you want to use a glass block window to build a dryer vent? Contact a local glass block provider immediately if you want an improved dryer vent without the headache of doing it yourself. They will not only help you select the greatest products, but they will also install them. Now is the time to call!