A Leader in Digital Marketing – SEO Services, Cleveland & Akron Ohio.
ADVAN, a leading Cleveland SEO Company that helps businesses get to the top of the search engines
Looking for a Cleveland SEO Company for your business? ADVAN can help. We are an industry leader in SEO services and we have nearly two decades of experience in designing and building high-performing sites.
Our goal is to be your go-to SEO resource. Whether you are looking for someone to design your site from scratch or you've had a site for a while and you are not getting the results you want, we can help. We want to help you achieve your online marketing goals and we know what needs to be done to get you there.
How important is ranking high?
It might be the single most important aspect of your Internet marketing campaign. Companies that rank on the first page of Google's search results see maximum traffic. Companies in the top five results are some of the best performing in their respective industries. When your target audience needs to wade through pages of search results to find you, it's as if your marketing dollars are seeping down the drain.
ADVAN's goal is TOP FOUR RESULTS for our customers. Your company will be one of the first four seen when potential customers search for your products or services.
Just tell us
your vision and goals…
You can rely on ADVAN web design for superior Internet marketing to achieve your business goals.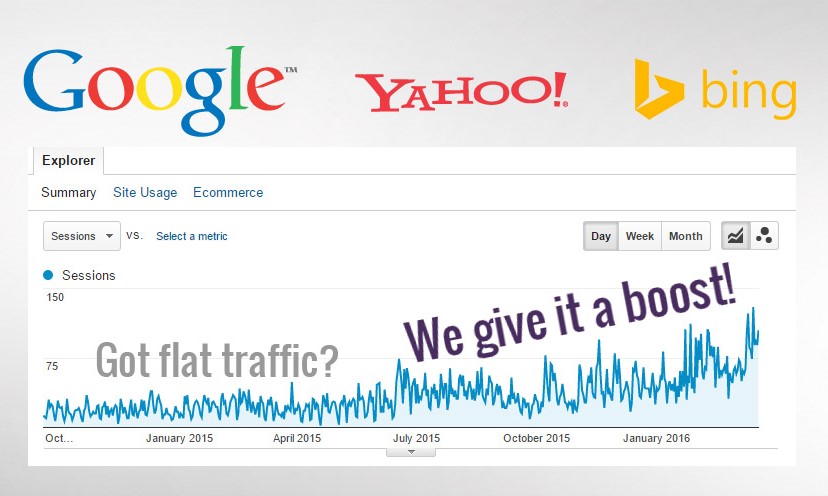 Complete SEO Resource in Cleveland
We are more than just "web designers." We are a Cleveland SEO company that understands all aspects of using a website as a marketing investment. From the very beginning, our team makes your website a priority. We know online marketing is about more than just having a nice-looking website.
Our team includes a marketing expert, two graphic designers, three programmers, two SEO experts, a database developer, and a professional writer. All of us understand how much work it takes to build a successful site – one that ranks high triggers action on the part of the visitor and makes the most of your online marketing dollars. With more than 15 years of SEO, site development, and graphic design experience and a leader in SEO Companies in Cleveland Ohio, we've seen it all.
Our websites have a single purpose: to generate more business so your company can rise to the next level. We design sites that generate leads and utilize the latest advances in SEO.
Want to Learn More?
You need a Cleveland SEO company that "gets it." Let us be your choice. We have experience in all aspects of website design/development, including traditional programming in CSS/HTML/PHP, and expert-level experience in WordPress development and programming of content management systems CMS.  Our graphic designers can carry the new look across all your marketing materials, find out how we excel over other graphic design companies near me.
Contact us today to learn more about how we can get you to the top of the rankings results – for a free consultation or to find out more about how we can help you build the website that sets you apart from the competition. Contact our SEO experts, call (330) 688-1324 or click here to complete our form.
Ready to redesign your website to be mobile-friendly?
Talk to us (330) 688-1324