Just tell us your
SEO vision and goals…
You can rely on ADVAN's SEO consultant services for superior internet marketing to achieve your business goals.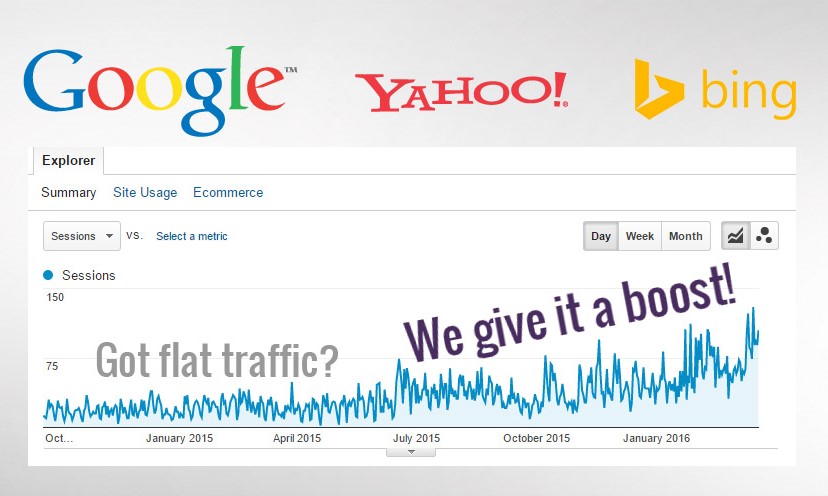 SEO Consultant Services that Get You to the Top
ADVAN's SEO Consultant Services Drive Real Measurable Results
Together we can turn your website into your number one marketing tool. Our SEO consultant services team are experts at targeting the audience that is searching for your product or service. Not only can they get you to the top of Google's search results, but they will make sure your site has the right messaging that qualifies you as the perfect solution to their problem. Using trendy data analysis techniques to conduct the most extensive keyword and competition research and create the most impactful content to highlight your expertise.
Top SEO Consultant Agency with a Proven Process of Success
Our SEO Consultants created processes that integrate the latest whitehat tools, techniques, and strategies. ADVAN's SEO marketing strategists will never use blackhat SEO tactics that could negatively impact your site's performance. Our goal is to be your go-to SEO resource.
Since 2017, our SEO agency moved this client into the top 3 positions of Google for 103 keywords, and into the top 10 positions for 247 keywords.
Get a Free Customized SEO Consultant Estimate
Fill out the form below for a free customized SEO consultant estimate. Along with a Free Competitor Audit*.
*Audit for up to 2 hours of research.
Result Driven SEO Consulting Services
Our Cleveland SEO services include everything you need to gain a better understanding of where you are currently, where you need to go, and how we can get there. Below is a list of what our SEO consulting services can include, depending on your goals.
SEO WEBSITE AUDIT
You can depend on our site audit to cover all aspects of SEO. With a fine-tooth comb, our SEO experts will evaluate your website to find SEO opportunities and areas for refinement. Including on-page optimizations, content, off-site optimization, HTML markup, backlinks, site structure, and more.
KEYWORD ANALYSIS, DISCOVERY, AND RESEARCH
ADVAN's top digital marketing strategists will conduct in-depth keyword research to determine what keywords would make the most sense to rank for, along with your competitor rankings (what they are doing) and your current rankings.
COMPETITOR ANALYSIS AND REVIEW
Here we will dive deep into what your top competitors are doing. What strategies are working for their SEO, what techniques they are not doing, and how to best leverage this information for your site. Our competitor research analyst will look into their on-page optimization tactics, what keywords they are targeting, the content strategy of the site, and backlink strategy. Through our research, our goal will be to backward engineer what your competition is doing and discover opportunities to rank your site better.
BACKLINK AUDIT
Using a variety of tools, we will analyze your backlinks to determine if it's helping or hurting your rankings. We will then develop a plan for fixing, improving, and building upon your existing links to help your search engine optimization.
LINK BUILDING
In any link building campaign, our SEO consultants strive for quality backlinks, not massive quantities of low-quality links. We will take your industry, services, and opportunities into consideration to layout a link building plan and help with the execution. Learn more about our link building service.
CONTENT STRATEGY
Content marketing is important because it builds trust and relationships with your consumers by providing them with the information they need to make an educated decision. Furthermore, content marketing helps you connect and educate your leads and customers. Which in turn helps improve conversions. Our content marketing consultants help companies create sustainable brand loyalty by providing valuable information to consumers.
Ready to grow your business and see successful SEO results?
Talk to us (330) 688-1324
The best SEO consultant services to increase your search engine rankings typically include the following:
Initial website audit
Discovery and keyword research
Competitor analysis and review
Content creation & ongoing content strategy
Link building campaign
Landing page creation
Google Analytics set up
Conversion rate optimization
& much more
SEO Consultant Services that Will Help You Understand Your Google Rankings
When searching for SEO consultant services, finding an SEO company with a complete understanding of what is SEO and SEO ranking factors will help make the most of your investment.
While ranking high in search engines can be hard to achieve, ADVAN understands what it takes to get your business to the top of search rankings even with Google's high standards. Our SEO Consultants use the best practices for SEO by focusing your content on your human visitors to build a sustainable online business that continues to bring in new organic site traffic for the years to come. We keep your content valuable and relevant to your intended audience.
If your users love your website, search engines will too. We use the latest online tools, techniques, and strategies to gain the right kind of traffic and we provide you with measurable results. You'll know your site is working because you will benefit from the effects of it.
As one of the best SEO consultant agencies, we take pride in our ability to outperform all other Cleveland OH SEO Agencies and Marketing firms and you'll benefit from our hard work!
Factors that affect SEO rankings:
A Secure and Accessible Website
The first important ranking factor is, of course, having a secure and accessible site. A URL that Google's bots can easily reach and crawl. Google has to be able to visit your website and look at the page content to start to understand what each page is about.
Page Speed
Page speed has been cited as one of the main SEO ranking factors for years. Google wants to improve users' experience of the web, and fast-loading web pages will definitely do that. When a page is slow to load, users often tend to get frustrated and click off before it fully loads. ADVAN's web developers know the best strategies for improving your page speed optimization.
A Mobile Website
More people use mobile devices than desktops to access the web, and that's one reason there've been changes in how Google ranks search results. Google's mobile-first index is now a reality, which means it's drawing its results from mobile-optimized sites first, rather than sites geared to desktop computers. If your site isn't mobile-optimized you risk being out in the cold, in SEO terms at least.
Domain Authority, Age, and URL
Google considers domains registered for longer than a year as more trustworthy. Tying in with that is your Domain's history. You may not be the first person who registered the domain.
And if your domain has been penalized in the past, its history might affect its current rankings. And in some cases, the domain name matters.
Though Google has penalized exact-match domains (those where the target keyword is in the URL), that penalty is generally for spammy sites with thin content.
Content Marketing
The more quality, relevant content that you have on your site, the more likely search engines will be to rank your pages higher on the search engine results page. Similarly, the more engaging and effective content you have on your site, the more likely the user will be to spend time on your website and maybe even make a purchase.
The secret to creating content that is SEO optimized is for the content to please both the search engines and the human site visitors. Our team of experts populate your website with quality content and links to make Internet users happy, and do what it takes to provide the results searchers want. We understand to make search engines happy your site needs to make users happy.
Technical SEO
Technical SEO is part of your on-page SEO. It's the deep levels of your site's HTML. Optimizing your title tags, meta descriptions, sub-headings, internal links, image names, and ALT tags.
Power Linking Strategy
Links are a crucial SEO ranking signal. There are three kinds of links to think about:
Inbound links
Outbound links
Internal links
Google uses inbound links as one way to help determine how authoritative and relevant your content is. At the same time, you want to show that you're creating quality content for your visitors and linking to relevant, authoritative sites in your niche is a good thing. Internal linking to your own content can help tie pages together for both Google and your visitors, making each page more valuable.
Accurate Business Information
The presence or absence of accurate business information is one of the most crucial local SEO ranking factors. It's important to look after areas like:
NAP – name, address, phone number
Business listings on Google My Business and Facebook
Reviews on both those sites and on relevant directories like Yelp and others
The right local search terms
[supsystic-price-table id=8]
SEO CONSULTANT FAQ'S
What type of results can I expect from ADVAN's SEO Consultant Services?
Your SEO results will vary based on the level of SEO package you choose. Our small steps package will provide, slow but steady results in your position tracking and traffic analytics. With our higher-level packages, you will notice an impact quickly. All of our SEO Packages are designed to drive traffic, business leads, quotes, and sales generated from our Client's websites with real, measurable results.
What's the difference between the SEO Packages?
We offer SEO packages from basic to enterprise advanced levels. The main difference is the number of hours our team can dedicate to your SEO campaign each month. Our most successful SEO clients work with our highest top-level SEO package and more. The more time our team can spend on your SEO each month, the bigger impact we have on moving the needle.
With our smaller SEO package, it doesn't mean this success is not possible, but we have a limited amount of time to focus on all of the areas each month. We recommend our Small Steps SEO package for smaller locally-focused companies, our Giant Leaps SEO Package for mid-sized established companies and our Take-Off & Soar SEO Package for businesses looking to be the leader in their industry.
How does ADVAN provide SEO results reporting?
For our Small Steps SEO Package, we provide brief monthly reporting in a PDF format that will be sent to you or our designated point of contact each month. It will cover our current strategy and the improvements we've made over the past month. Every quarter, you will receive an enhanced monthly report via Google Data Studio. It will outline in-depth traffic analytics, position tracking, and strategy plans.
For our Giant Leaps SEO Package, we provide a monthly enhanced Google Data Studio report that outlines in-depth traffic analytics, position tracking, and strategy plans. This package also includes a monthly review meeting via zoom or at ADVAN's conference room. During the review meeting, we will walk you through the enhanced Data Studio report and discuss any additional upcoming strategy changes needed.
For our Take-Off & Soar SEO Package, we provide a monthly enhanced Google Data Studio report that outlines in-depth traffic analytics, position tracking, and strategy plans. This package also includes a monthly review meeting via on or off-site with our Client Relations team. During the review meeting, we will walk you through the enhanced Data Studio report and discuss any additional upcoming strategy changes needed.
Are ADVAN's SEO Consultant Packages customized for each client?
Yes. Our SEO Packages are an outline for guiding our SEO team, giving us a steady starting foundation. However, we know every business is different and each SEO strategy is tailored to our Client's goals and needs.
We have an account manager, how does communication work?
Communication will always be coordinated with your designated point of contact. The majority of ADVAN's communication is via email. However, all of our team members can be reached via a phone call or zoom meeting. And in-office appointments are always welcome!
Get A Quote